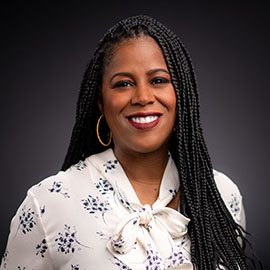 Thasunda Brown Duckett is the Chief Executive Officer of Chase Consumer Banking and is a member of the firm's Operating Committee.
Duckett oversees a banking network with more than $600 billion in deposits, 5,000+ branches, 16,000+ ATMs and 50,000 employees serving 25 million households nationwide. Previously, Duckett was the CEO of Chase Auto Finance, and prior to that served as National Retail Sales Executive for Chase Mortgage Banking.
She is the executive sponsor of JPMorgan Chase's Advancing Black Pathways program, aimed at helping Black Americans close historical achievement gaps in wealth creation, educational outcomes and career success. Duckett is also a member of the steering committee for JPMorgan Chase's Women on the Move initiative to advance women in their careers and in business, and the executive sponsor of the firm's The Fellowship Initiative, which offers young men of color academic and social support to help them achieve personal and professional success.
Duckett serves on the boards of Nike, Inc., Robert F. Kennedy Human Rights, and the Children's Learning Center of Fairfield County, CT. She is also a member of the Dean's Advisory Board for the Hankamer School of Business. Duckett is from Texas and holds a Bachelor's degree in Finance and Marketing from the University of Houston, and an MBA from Baylor University. She lives in Connecticut with her husband and four children.